Inspirations of Excellence
The AHA-Excelsior is an herbal liqueur whose origins go back 400 years to the Franciscan monks of the cloister Frauenberg in Fulda/Germany. It is of black color made from 40 herbs, roots, spices, and fresh wild berries.
The production of the liqueur still follows the centuries-old monk tradition and is made by hand, based on the old recipe, unchanged ever since to this day, with a finely tuned maceration of precious herbs and aromatic spices that can be tasted individually and whose fine bitter substances are not drowned in sugar. Native wild herbs and fruits from the biosphere reserve in the local Rhön-Area meet exquisite premium spices from the Far East. Equally important is the quality of the alcohol used. Exclusively based on multi-distilled excerpts, this product turns to a demanding clientele who appreciates the benefits of traditional recipes.
The production and filling are done manually in one of the oldest distilleries in the world: The Schlitzer Distillery. It is located in the neighboring town of Schlitz and is one of the oldest distilleries in the world: a medieval half-timbered ensemble dating back to 1585.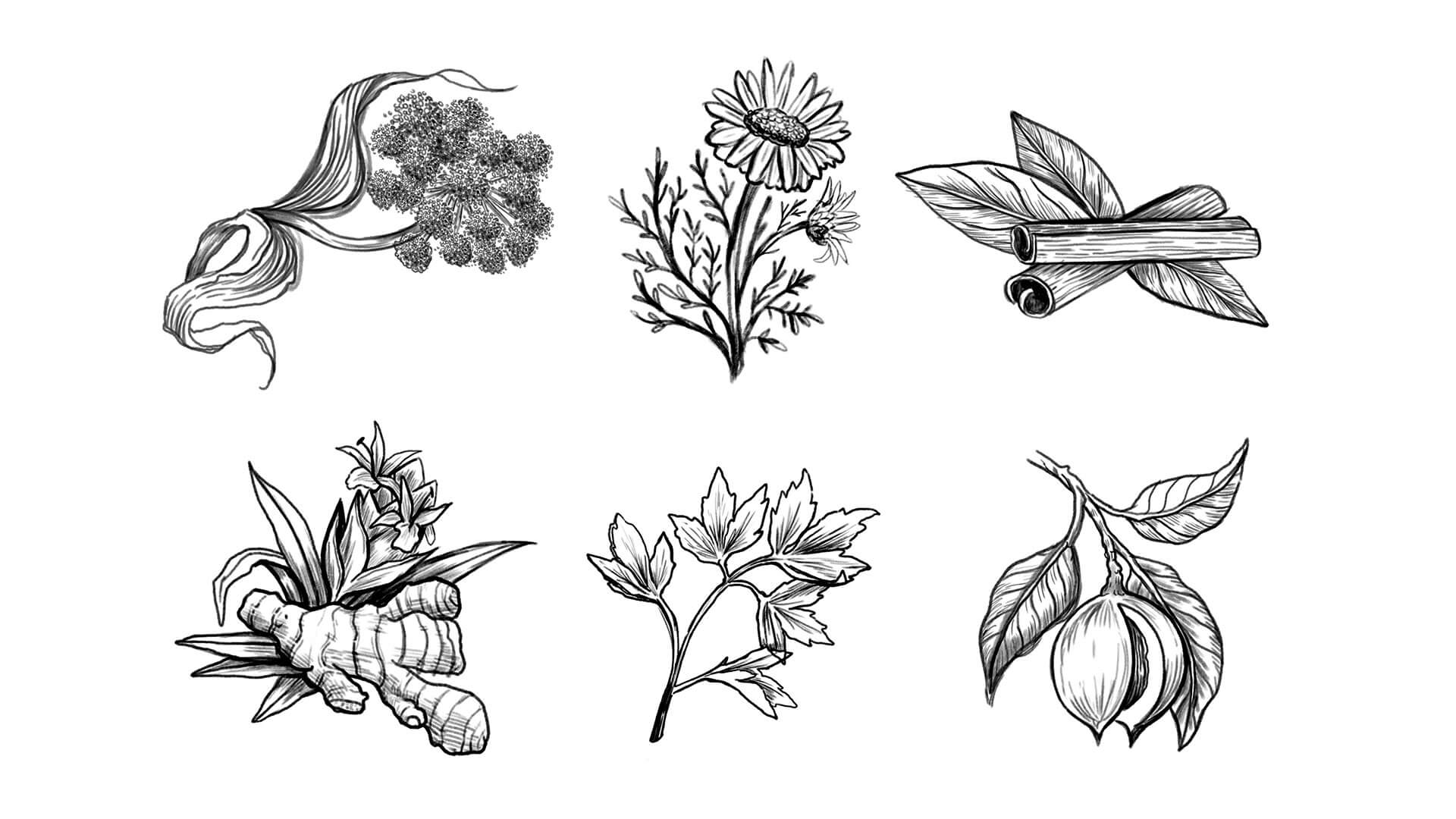 Distinctive in Taste
The taste is intensely aromatic with notes of cinnamon, blueberry, and cherry. One can taste the amount of ingredients through the complexity of the experience: the flavor develops over the entire mouth during drinking. Over several seconds, the connoisseur experiences an explosion of flavors. A pleasant feeling of warmth on the finish completes the experience. The sensory feeling here is always elegant and fine. After that, a wow feeling sets in, because the experience was so intense. The fruity and aromatic interplay of all ingredients brings a mind stimulating "brain booster" effect. This sense of well-being accompanies the connoisseur over a long period of time,
The quality oft he product has earned recognition and medals all over the world. It obtained its first distinction at the Great Industrial Exhibition 1896 in Paris and obtained 2019 the Gold Medal from the German Agriculture Group (DLG).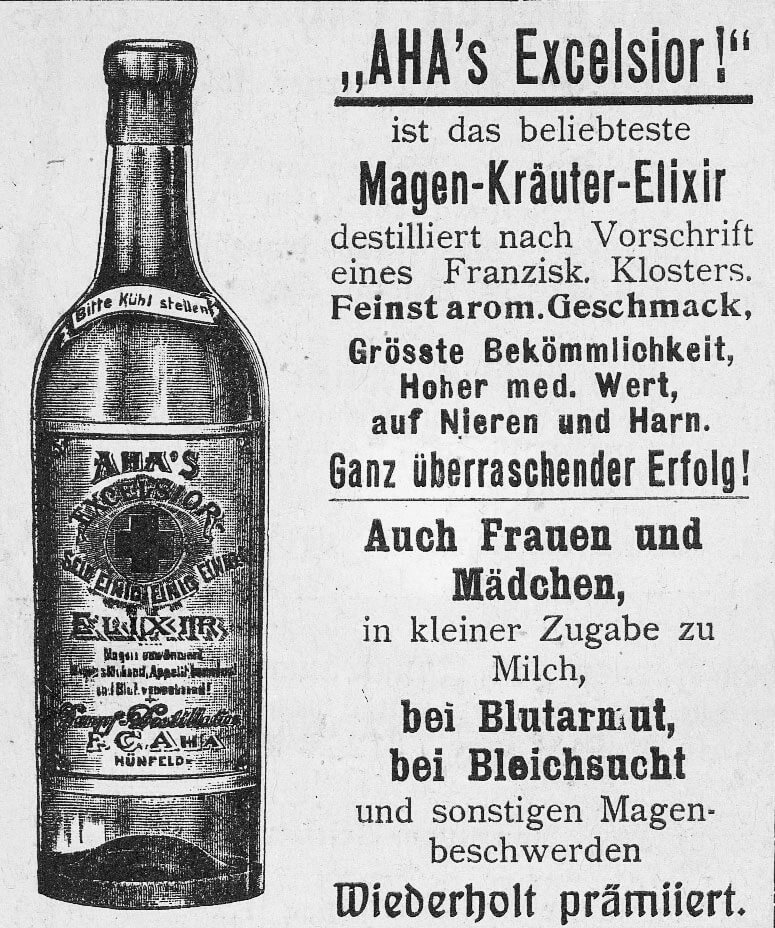 The AHA Excelsior today is still produced on its original recipe. The monks of the Franciscan monastery of Frauenberg in Fulda distilled the liqueur for the first time about 400 years ago. It is made from more than 40 different herbs. Those were either grown in the cloister garden or sourced from herbal dealers procuring the herbs from all around the world. One of those herbal dealers was my grand-grand father Friedrich-Carl Aha (F.C.Aha), who also sold coal and wood and run a local Destillerie. In 1843, he acquired the recipe of AHA-Excelsior from the monks. On this basis, a flourishing family business emerged and was successfully run for many generations. In its heyday, the factory produced about 40,000 bottles a week.